LPI at CASEIB 2016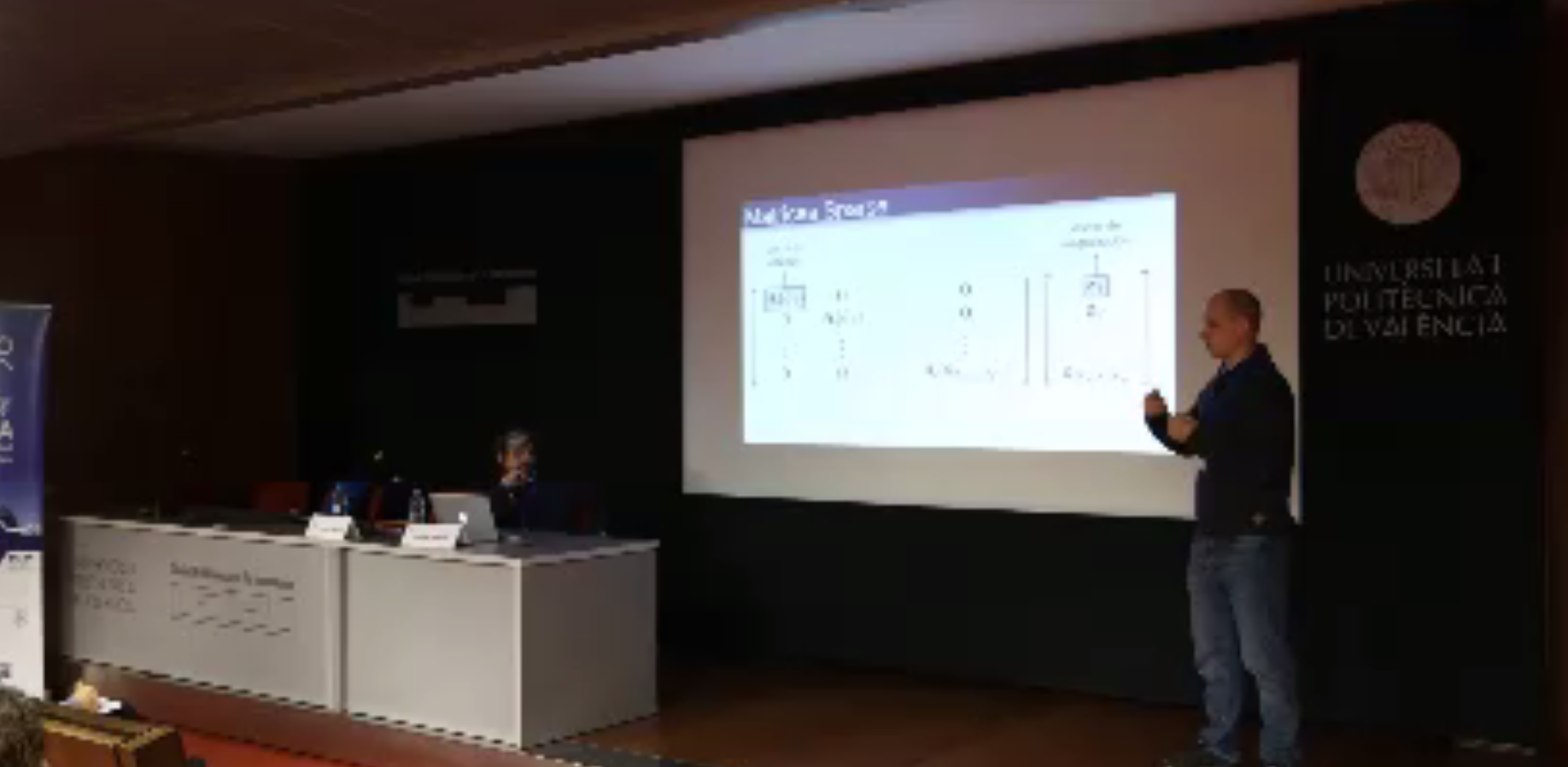 The LPI has taken part on the 34th Conference of the Spanish Society of Biomedical Engineering (CASEIB2016), held in Valencia the 23rd, 24th and 25th of November 2016. Two oral communications on the field of magnetic resonance processing were presented:
Una implementación Eficiente No Paralela de Secuencias de Resonancia Magnética mediante Matrices Sparse, by Daniel Treceño-Fernández. Juan Calabia del Campo, Rodrigo de-Luis-García y Carlos Alberola-López.
Harmonic Auto-Regularization for Non Rigid Groupwise Registration in Cardiac Magnetic Resonance Imaging, by Santiago Sanz-Estébanez, Javier Royuela-del-Val, Teresa Sevilla, Ana Revilla-Orodea, Santiago Aja-Fernández y Carlos Alberola-López.