LPI research on the effects of COVID-19 lockdown in migraine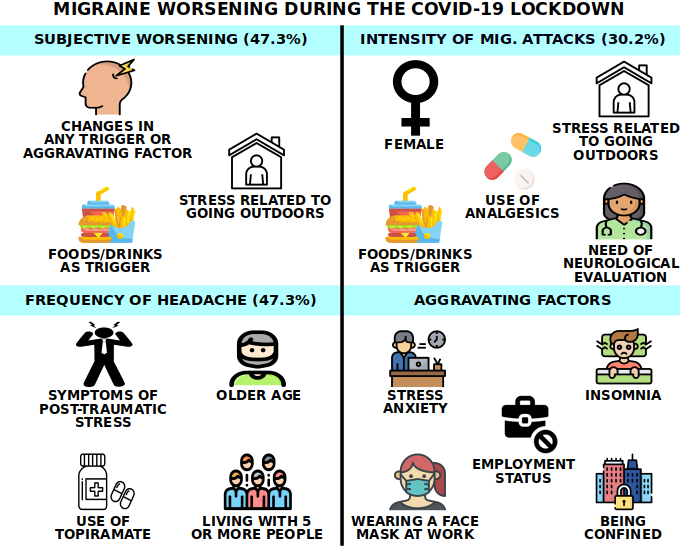 The LPI, in collaboration with the Headache Units of Hospital Universitario de la Princesa (Madrid), Hospital Clínico Universitario de Valladolid and Hospital Clínico Universitario Lozano Blesa (Zaragoza), has contributed to the assessment of the clinical course of migraine during the COVID-19 lockdown.
Approximately half of the migraine patients who participated in the study reported worsening of their usual pain during the COVID-19 lockdown. Increased intensity of migraine attacks was associated with female sex and insomnia, while higher frequency of monthly days with headache was related to symptoms of post-traumatic stress among diverse factors.
The emotional impact of the lockdown and changes in the migraine triggers worsened the clinical course of migraine.
The article is available here (Open Access): https://academic.oup.com/painmedicine/advance-article/doi/10.1093/pm/pnaa449/6154429